8 Restaurants for Every Type of Valentine's Date
Blind date? Double date? Hate your date? Find a reservation for any situation.
February 8, 2018
Whether you're a Valentine virgin or veteran, deciding where to eat on February 14 is no easy task. No, this isn't your average casual-vs-upscale dilemma: Valentine's Day dates are not one-size-fits-all. Where you eat on this day may very well determine the entire course of your relationship. Lucky for you, we've compiled a list of local restaurants for what may be every possible Valentine's Day scenario—from beginning to potential end. Are you dining for love? For pride? For revenge? Whatever the occasion, read on to find out where to take your date this Valentine's day.
1. If it's a first date…
You are definitely up for a challenge. Planning a first date on Valentine's Day is like planning your first hike on the Grouse Grind, and it's time to bring it with a little help from Au Comptoir. Specializing in French cuisine, they're offering a special four-course Valentine's Day meal, including saumon fondant (olive oil poached sockeye) and magret de canard (honey-glazed duck breast). The set menu will take a bit of pressure off you, too—you'll have extra time to show your date how charming, funny and intelligent you are. 2278 W 4th Ave.
2. If it's a blind date…
So, you finally decided to let your yoga buddy set you up with their "super cute and, like, has so much in common with you" coworker. This could go either way, really: the two of you might really hit it off, or you might run out of things to talk about before the appetizer. How do you get to know someone quickly? Sushi. Honjin Sushi has a super-wide selection of rolls, making it easy to swiftly judge your date based on their food preference. Just remember, your taste is also being assessed—whether you order an elegant butterfly roll or a spicy albacore roll might just determine if you get a second date. 138 Davie St.
3. If you just want to get it over with…
Maybe you had a bad day at work. Maybe your date made a racist comment on the skytrain. Or, maybe you'd rather spend time with them in a more private setting. Whatever the reason, you want this date done, and done quick. This calls for some speedy Vietnamese cuisine. Get a bowl of pho tai (rare beef with rice noodle soup) at Hai Phong, a restaurant praised for both its authentic food and quick service. 1246 Kingsway St.
4. If you don't know whether it's a date or not…
Does your date leave a flirty voicemail one day and say you're like a sibling to them the next? Nothing says "What are we?" more subtly than a casual meal together—especially one with options to share. At Simba's Grill, East African fusion cuisine is served up in massive portions. Ask your date if they want to share lamb kebabs and paka (coconut curry), or if they'd rather get Simba's chicken all to themselves. Still not sure? See if they'll split a slice of Lamu cheesecake. Or, you know, just ask them. 825 Denman St.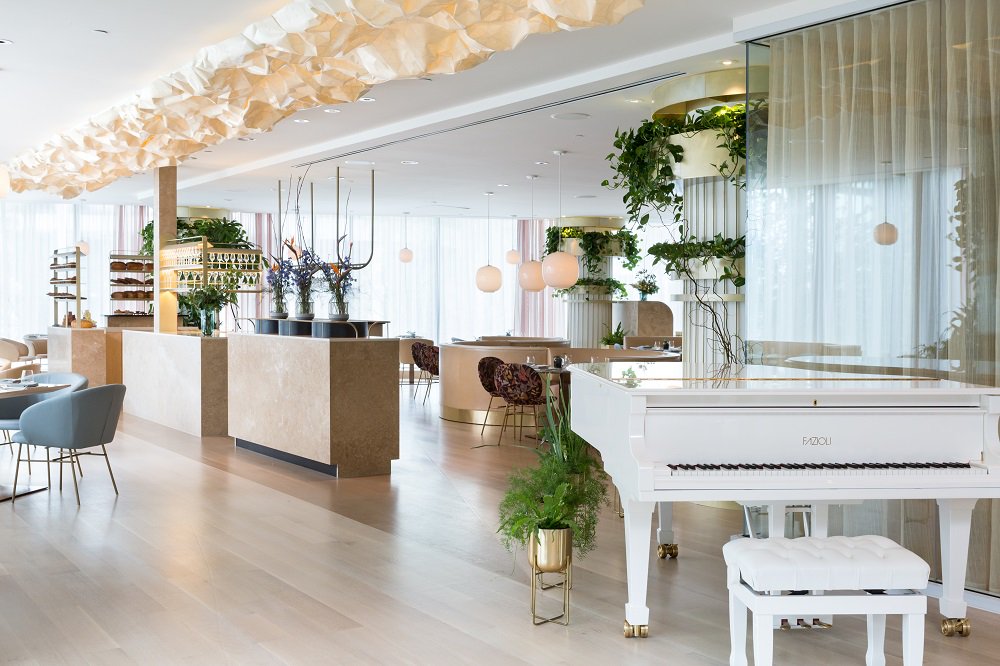 5. If it's a revenge date…
Let's face it, you don't really like this person. The only reason you're going out tonight is to make someone else jealous—and you'd better pull off the most well-lit, superbly-angled and, of course, candid Instagram post the world's ever seen. This calls for dinner at Botanist restaurant. Think natural light, vibrant greenery, a white grand piano. Of course, the fresh-baked bread, sustainably sourced seafood and organic wine is nothing to scoff at, either—this flora-filled space is sure to make anyone who wronged you green with envy. Fairmont Pacific Rim, 1038 Canada Pl.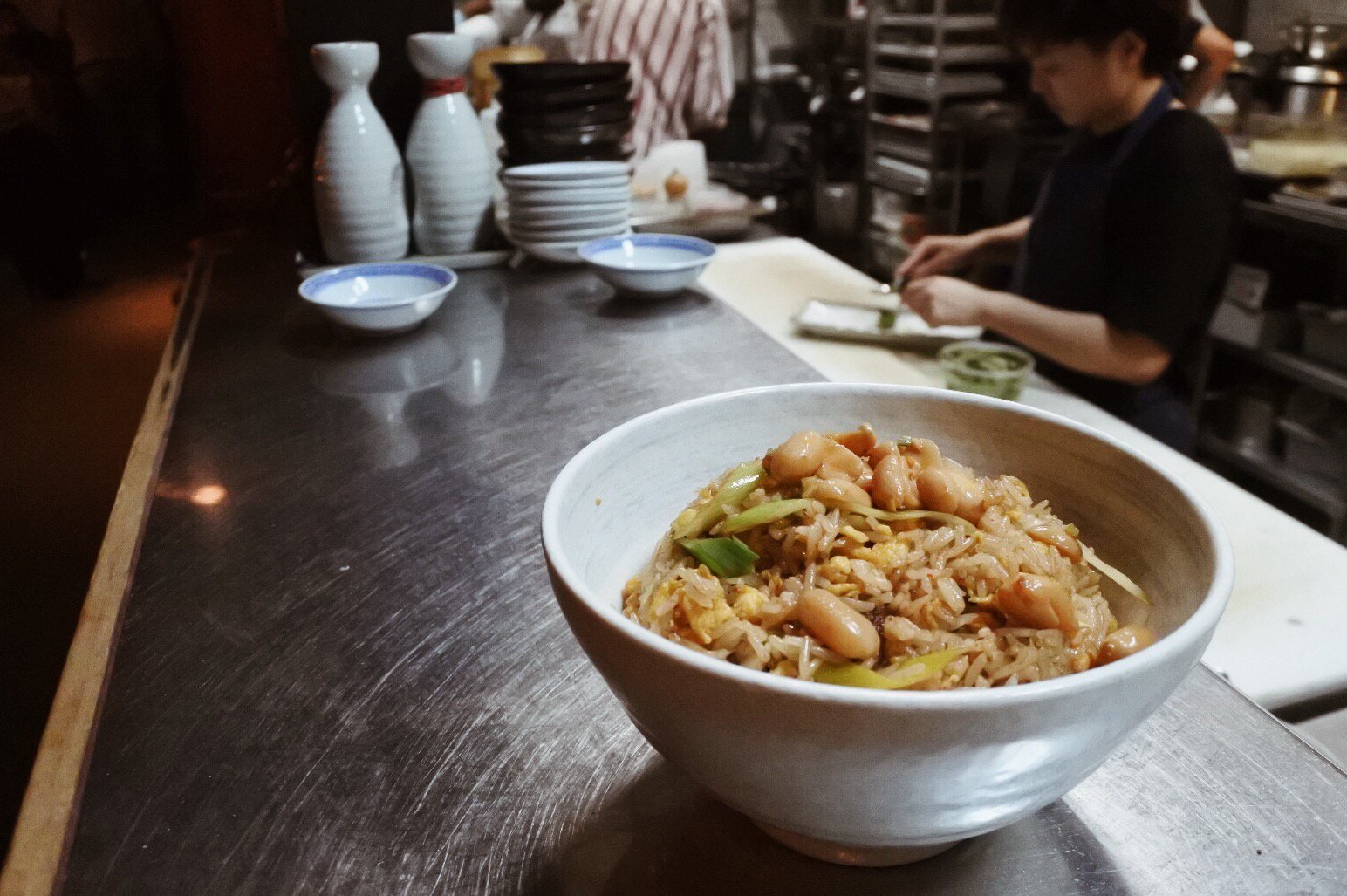 6. If it's a double date…
Everyone knows that double dates are basically a two-hour long, passive-aggressive battle over who the better couple is. There's no texting allowed; you've got to pretend you are just dying to hear your partner talk about the pros and cons of self-driving cars while the other couple plays footsie under the table. Eliminate a bit of that competitive energy by ordering plates to share at Bao Bei Chinese Brasserie. Some crispy pork belly, lamb noodles and kickass house-fried rice will turn turbulence to teamwork. If that doesn't do the trick, they also have cocktails. 163 Keefer St.
7. If you're in a long-term relationship…
For you, Valentine's Day is not that big of a deal. You've been with your partner a long time, and your dinner dates have devolved into ordering a pizza and watching Netflix. Transform that meal into something a little more upscale, but just as Italian: pasta. What's the worst thing about pasta? If your first instinct was "nothing, pasta is a food of joy and symbolizes all that is right in the world," we're inclined to agree, but let's face it: pasta is messy. No matter how careful you try to be, you're going to get some tomato sauce on your chin, on your sleeve or in your hair, and that's just not a good look. Luckily, you and your partner have been together so long, they no longer care when you have basil in your teeth—they might even find it endearing. Sit down for spaghetti "alle vongole" at Cioppino's Mediterranean Grill and Enoteca and raise your glass to another bella notte. 1133 Hamilton St.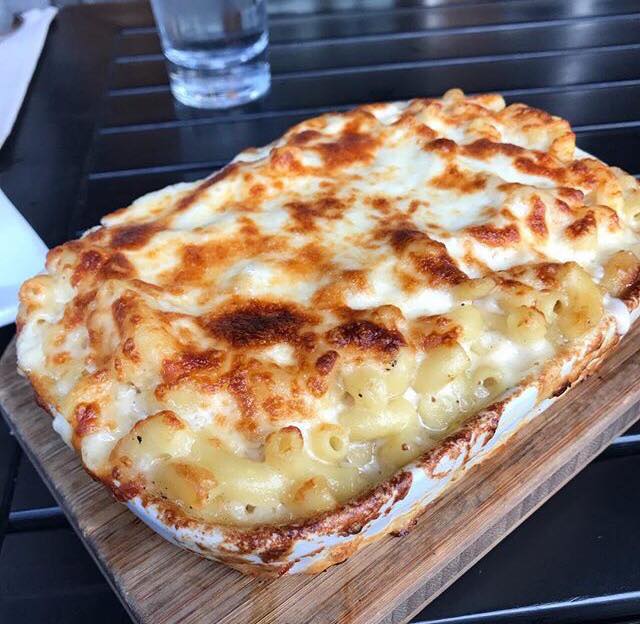 8. If it's a breakup date…
First of all (yikes!), you have bad timing. Assuming you've already exhausted all other options and have decided to rip off the relationship band aid on what is arguably the most romantic day of the year (seriously, have you thought this through?), you and your partner are going to need a hearty meal. Obviously, comfort food is an easy choice for this particular occasion, and Burgoo is the go-to restaurant for edible tenderness. Nothing numbs heartbreak like the warm hug of macaroni and cheese. Various locations