7 Ways to Make Your Mama Proud
Go to your room—and start your Mother's Day shopping early.
May 4, 2018
Moms, am I right? Can't live with 'em, wouldn't exist without 'em.
Seriously though, your mother has worked her mom-jeans-before-they-were-cool butt off raising you, and she deserves to be showered with presents and adoration. Even if your allowance doesn't have the budget for a twelve-piece orchestra or a carriage ride across the Granville Street Bridge, there's still a ton of thoughtful gifts available in this city for the matriarch of honour. Of course, no two moms are the same, so we've put together this nifty guide—a Safeway greeting card isn't going to cut it this year, bud.

1. For the Active Mama
Does your mom go to the gym more often than you do? Does she have more running shoes than you have regular shoes? Does her body make you regret every Cheeto you've ever eaten? Looks like you've got an active mama, my friend, and it's time for you to lace up and sweat it out at the BlueShore Financial Mother's Day Run. Choose between a 3-, 5- or 10-kilometre course through Coal Harbour and Stanley Park and be prepared to get your butt kicked by a mob of muscular moms. $59 for adults, runmomrun.ca

2. For the Sugar Mama
If your mom has a sweet tooth, Thierry Café has an artisanal chocolate or bejewelled cake for you. As a special Mother's Day treat, this sugary spot is putting together gift boxes stuffed with chocolates, citrus madeleines, salted sable cookies and jam samplers. Your mom will be so happy, she'll forget about that time you accidentally put soap instead of detergent in the dishwasher. $50, thierrychocolates.com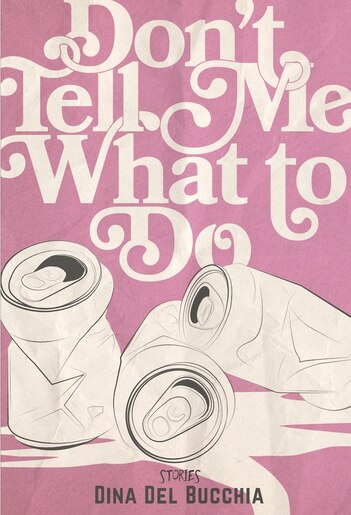 3. For the Bookworm Mama
Nothing gets by this mom—she's a sharp lady. Years of reading, crossword puzzles and Sudoku have refined her motherly mind into a calculating grid of theories, information and reasons why you certainly cannot go out on a school night. You can't get away with anything in her house. Distract her from your shortcomings with the funny, touching and super-weird stories in Dina Del Bucchia's Don't Tell Me What to Do. The collection features bizarre characters (pet architects, amateur cult leaders, unlikely criminals) in even more bizarre situations—and maybe while she's reading, you can sneak out the back door. $17, chapters.indigo.ca

4. For the Foodie Mama
Are you scared to invite your mom over for dinner because of #fridgeguilt? In other words, would the pepperoni sticks, leftover takeout and single jug of expired milk make your foodie mama cringe? It's probably time you learned to cook (microwaving pizza pockets doesn't count), and there's no one better to help you than your mom—and the Dirty Apron cooking school. Their new classes feature exotic flavours and exciting dishes like halibut vindaloo, sumac spiced baba ganoush, and burnt pineapple and cardamom ice cream. Bon appétit—and get your elbows off the table. $170, dirtyapron.com

5. For the Nature Mama
Food, water, shelter, love—if your mom has given all that to not only you, but a garden full of thriving plants, get her some green-thumb gifts at Ikea. Their spring collection has a ton of sleek planters, tools and watering cans. Check out the Solvinden LED solar-powered lantern: under it's romantic glow, your mom can keep the plant party going all night long. $20, ikea.com

6. For the Royal Mama
If your mother is the household monarch, you'd better bring it with an afternoon tea fit for a queen. TWG Tea is putting on an exclusive Mother's Day tea from 11:30 a.m. to 5 p.m. on both Saturday and Sunday, with brunch and dinner options also available. So far, the menu is a secret, but you can bet on sipping Breakfast Queen Tea, a flowery citrus blend that "gently awakens the senses and welcomes a new dawn." Get all the hot gossip and mama drama over canapés and cute desserts. $58, vansingdg.com

7. For the Not-Your-Mama
Some mamas aren't mamas. Some are grandparents, some are dads, some are just special people that deserve extra love on May 13. Celebrate by inviting them to Mamma Mia at the Arts Club's Stanley Industrial Alliance Stage. You'll have to wait until July 28 to see this sing-along performance, but there's no better way to make lasting memories than getting kicked out of a theatre together. From $29, artsclub.com